This small city has a lot to offer. Named after the act of carrying a canoe between waterways, this city was incorporated in 1907. It wears its love of history on its sleeve, featuring monuments like the Fort la Reine Museum, which celebrates the heritage of the prairies, and the Portage la Prairie Canadian Pacific Railway Station, which was restored into a museum when it went out of service in 1992.
Surrounded by an urban forest, this city features scenic views of the Assiniboine River and Crescent Lake. Portage La Prairie is steeped in history, home to 139 designated heritage sites. With a population of more than 13,000 people, this small yet dynamic city offers hiking trails like the Community Walkway, and even the world's largest Coca-Cola can. 
The economy of Portage La Prairie is supported largely by agriculture. It produces french fries for food chains like Wendy's and McDonald's at the McCain Foods and Simplot potato processing plants. The hub of arts and culture is at the William Glesby Centre, a performing arts facility that hosts events year-round. Under the same roof is the Portage & District Art Centre, where galleries feature exhibitions designed by both local and national artists. This urban oasis features many beloved family restaurants, like Bill's Sticky Fingers and Lita's Station.
But what would life in Portage be like without functioning appliances? Mike's Quality Appliance Repair offers fast and efficient service in Portage La Prairie. We understand the inconveniences involved with faulty appliances. When it comes to kitchens, there's no time to deal with malfunctioning equipment – you're hungry, and you want to eat now! Don't let a broken stove ruin your dinner party. We can diagnose and solve common cooktop problems, like damaged coils or thermostat issues. A faulty fridge or freezer can cause major food storage issues; if they're not fixed in time, they can ruin hundreds of dollars of groceries. Ovens are the heart of any kitchen, and without them, not much cooking can be done. Let our team solve your oven issue, whether it's a blown fuse or a faulty door seal. 
Washer and dryer issues are no joke – they can result in ruined clothes that grow mouldy. Yuck! Our technicians will save your clothes from disaster. 
What's worse than cooking a big meal for a party, only to discover that your dishwasher is malfunctioning? You're left with stacks of plates and cutlery with no time to clean them. Drain blockages, defective pumps, or dying sprayers – all these repairs and more can be taken care of by one of our insured technicians. Whichever appliance of yours is on the fritz, our team is trained to handle the task. Because we understand how important it is to fix these problems quickly, we offer same-day service. We're ready to handle any issue at a moment's notice and repair it promptly.
Life in Portage La Prairie is a picturesque experience rich with culture and history but tedious repairs can hinder your enjoyment of all this quintessential prairie city has to offer. Save yourself from stress by calling Mike's Quality Appliance Repair. Reasonable Price
Reasonable prices for high quality service! Satisfaction guaranteed! Quality Repair
Call us now! When your appliance break, its no joke! We will work quickly to get it back to 100% efficiency with warranty! Installation
Just bought a new appliance? Call us now and we can professionally install it for you!
We Repair And Install The Following Appliances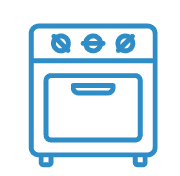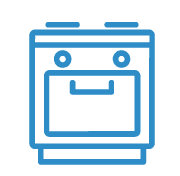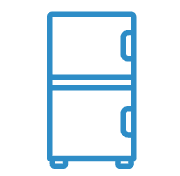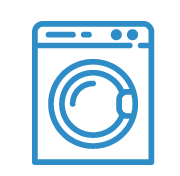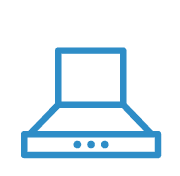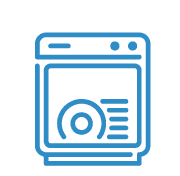 Lets Hear What Our Clients Are Saying
Mike found the problem, pointed out what I was doing wrong, and I felt the charges were fair.  I would certainly recommend him to anyone who asks, as it is so nice to have someone as knowledgeable and agreeable as he was.Thank you for great service.
Cynthia Brick
He came and fixed my dryer but the problem returned a few days later so I called again and he came and fixed it without any problems or extra cost.
Alicia Massey
Great guy, knows what he is doing. Oven was broken for a week and he fixed it in a little over an hour. He was very lovely and as for my experience with other services, charged me properly.
Nick Lynch
A little more pricey than I expected but service was provided the same day I called, he was fast and efficient, defiantly worth the money.
Sheri Miles
Service was excellent, he was very nice and quick, fixed my dishwasher in no time.
Tanya Chambers