 Reasonable Price
Reasonable prices for high quality service! Satisfaction guaranteed! Quality Repair
Call us now! When your appliance break, its no joke! We will work quickly to get it back to 100% efficiency with warranty! Installation
Just bought a new appliance? Call us now and we can professionally install it for you!
We Repair And Install The Following Appliances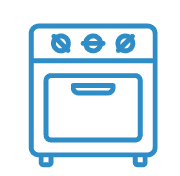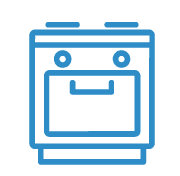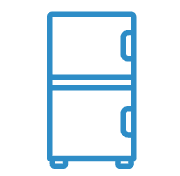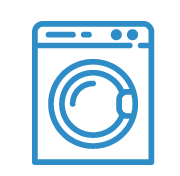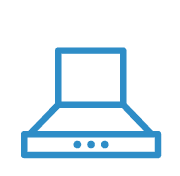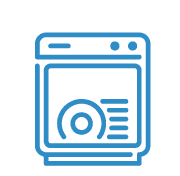 Lets Hear What Our Clients Are Saying
Mike found the problem, pointed out what I was doing wrong, and I felt the charges were fair.  I would certainly recommend him to anyone who asks, as it is so nice to have someone as knowledgeable and agreeable as he was.Thank you for great service.
Cynthia Brick
He came and fixed my dryer but the problem returned a few days later so I called again and he came and fixed it without any problems or extra cost.
Alicia Massey
Great guy, knows what he is doing. Oven was broken for a week and he fixed it in a little over an hour. He was very lovely and as for my experience with other services, charged me properly.
Nick Lynch
A little more pricey than I expected but service was provided the same day I called, he was fast and efficient, defiantly worth the money.
Sheri Miles
Service was excellent, he was very nice and quick, fixed my dishwasher in no time.
Tanya Chambers
If you're like most of us, your dryer breaking down is probably the last thing on your mind. Your trusty appliance has put up with load after load of clothes for years without fail…until now.
And unfortunately, you may have found out your dryer needed repair at one of the most inopportune moments: right after washing a load of soaking wet clothes!
What a mess to have to deal with. But don't worry, Mike's Quality Appliance Repair is here for you. We're locally owned and operated, offering same day and emergency appointments to residents of Winnipeg and surrounding areas.
If your dryer is broken, or simply acting funny or making loud noises, give us a call today!
Common Dryer Problems We Run Into
Big or small, easy or complex, give us a call and we'll take care of the rest! Rhymes aside, our team of Winnipeg appliance repair specialists are here to help. We've proudly served residents of Winnipeg and surrounding areas for years, and have knowledge and experience needed to get your appliances running like new before you know it.
From the quick and easy to the tedious and complex, we've seen it all. However, when it comes to dryer repair for Winnipeg residents we often see many of the same types of repairs being needed.
As such, we come well prepared to fix a number of issues right on the spot (unless special part ordering is necessary).
Below are just a few of the most common Winnipeg dryer repair issues we run into…
1. Complaints of Noise
If your dryer is running louder than usual or making new or strange noises, it's time to give us a call. Addressing repairs early on can ensure small fixes don't need major repair later on. Noise is often the result of worn or loose belts, seals or bearings.
2. Won't Turn On/Start
This can be the result of a number of issues from thermostat malfunction to, cycling sensors to heating elements or even fuses or motherboard problems.
3. Low / Weak Heat
Notice your clothes aren't drying out like they should be? Your dryer might need inspection of fuses, thermostats or heating elements to make sure everything is working right.
4. Failure to Tumble
If your dryer won't turn or tumble on cycle we'll look at belts, switches and other elements to troubleshoot the problem and get things back to normal.
5. Timer Issues
Notice your cycles are running too fast or too slow? This might be due to timers, sensors or thermostats malfunctioning. Timer motors may also be the culprit.
Regardless of your problem, we'll get to the bottom of it, and fast. Our priority is quality service, done right and done fast at a rate that doesn't break the bank. If you're experiencing any of the above or other issues with your dryer, give us a call, you won't be disappointed.
Common Dryer Parts Needing Repair / Replacement
We come prepared, carrying a range of common parts and tools needed to fix many dryer issues on site. Below is a short list of the common parts we can replace:
Temperature gauges and thermostats

Idler pulleys

Switches and timers

Motors

Heating elements and coils

Belts and rollers

Fuses and wires

And more…
Popular Brands We Service
Here are a few of the most common brands we encounter:
Speed Queen

GE

Whirlpool

Frigidaire

Maytag

Kitchenaid
Amana

Bosch

LG

Roper

Samsung
Failure to Repair can be Costly
Sure, repairing your dryer is an expense, but failure to repair can also be costly. Broken or failing dryers can breakdown, become unstable, take more power to run, and can even pose a fire hazard in some cases.
Give our friendly and fast team a call today. We've proudly served Winnipeg residents for years and would like nothing more than to help you get your appliances back up and running fast.