East St. Paul Appliance Repair
East St. Paul is a fantastic place to live! The RM's proximity to Winnipeg means you can enjoy all of the advantages of city living, and it's distance means you can enjoy a less crowded, more rural, idyllic life. East St. Paul has been growing fairly rapidly in the last few years, and it's easy to see why. Gorgeous new developments are being created in Pritchard Farms, new parks are being created regularly, and the Trans-Canada Trail makes its way through the municipality. Those who love outdoor living are sure to enjoy their time in East St. Paul; lakes, trees, the river, and paths abound.
The area has quite an interesting history, too! Following along historic Henderson Highway, the region was home to many settlers in the early 1800s; the original Red River Settlers ended up here! At one time, the community and it's a westerly neighbor, West St. Paul, were one single RM, but the river in between them made communication difficult, so they split into the two RMs we know today.
At Mike's Quality Appliance Repair, we have a deep appreciation for the history of the places we work, and the needs of their residents. That's why our Same Day Appliance Repair doesn't just extend to Winnipeg; we'll make sure your appliances are in tip-top shape in East St. Paul, the same day you call. You want to spend your time enjoying the comforts of home with your family, going on treks to spot wildlife, to go golfing and play soccer in the summer, to go tobogganing and curl in the winter. You don't want to be worrying that your food will go bad because your fridge is on the fritz. You don't want to be panicking because your oven isn't working, and you're about to host a big supper. You want speedy, high-quality appliance repair, and that's what we offer.
We repair all kinds of appliances; if you've got it in your home, we can probably fix it. We fix all kinds of ovens and ranges, and stovetops of all kinds. We can fix your fridge, your freezer, and if you've got an icebox, we can probably fix that too (the trick is to add more ice). Our extensive appliance repair skills don't end in the kitchen, either! We can repair your washer and dryer, so don't resort to hanging your clothes outside to dry, unless you're part of a historical re-enactment group portraying the Red River Settlers!
Speaking of historical reenactments, do you have an appliance that seems like it's from another time? Don't worry, we have you covered; we'll fix appliances from any era, even a bygone one. We'll fix futuristic looking appliances too; it doesn't matter if your stove has a gas burner or it uses plasma, we'll be able to get it working perfectly in no time at all.
You've moved to an idyllic part of Manitoba, the best of both worlds, urban and rural combined into your own slice of paradise. Let us give you the best of both worlds too: fast and efficient service with a smile, and a price you'll appreciate. We're happy to serve East St. Paul, and always delighted to spend a bit of time in your part of the neighborhood! Reasonable Price
Reasonable prices for high quality service! Satisfaction guaranteed! Quality Repair
Call us now! When your appliance break, its no joke! We will work quickly to get it back to 100% efficiency with warranty! Installation
Just bought a new appliance? Call us now and we can professionally install it for you!
We Repair And Install The Following Appliances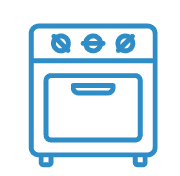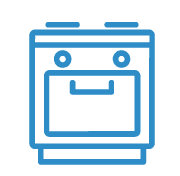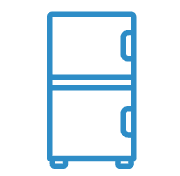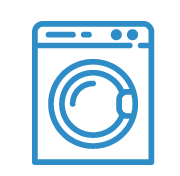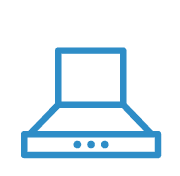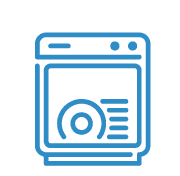 Next Steps? Give us a call
We love talking to new customers and helping East St Paul residents with any of their appliance repair needs. Our expert team is on staff and on call 24/7, available for emergencies and same day appointments to get your oven back up and running FAST.
Give us a call today to learn more and to set up a no obligation consult.