Lorette
The town of Lorette is a pretty incredible place. A bastion of Franco-Manitoban culture throughout its history, the town was originally settled in the 1850s by Métis farmers, traders, and buffalo hunters. The town was originally known as Petit Point des Chênes, but it was renamed to Lorette by the Bishop Taché; a priest in France had made a sizable donation to the St. Boniface Cathedral, and the Bishop named the town after the priest. An interesting fact: the rural municipality in which Lorette is named is Taché, after the very same bishop. A church from the year 1900 remains in use in the town.
Lorette has a lot of perks. If you love the community, love speaking French, or love being able to live outside of the city while still reaping the benefits of city life, it's a great place to be. Lorette isn't too far from Winnipeg at all, so it's easy to commute to and from, but the distance between them means the links between the citizens of Lorette are strong and long-lived. That kind of connection is becoming evermore sparse in today's society, and it's beautiful to see it in action.
At Mike's Quality Appliance Repair, we appreciate the people of Lorette and their reasons for living there. We offer same day service in Winnipeg, so we'd be remiss to not offer the same to the citizens of Lorette. That's important, because you want the conveniences of urban life; you don't want to be caught in a scenario where your freezer is malfunctioning when you have a big event coming up and food is going to spoil. That's why we offer emergency services, 24/7; if you have an appliance you need fixed now, give us a call and we'll be there as soon as we can.
We repair all kinds of appliances, from the historic to the futuristic. No matter what's causing you trouble, we have a fix for it. Stoves and ovens, from gas to electric. Fridges and freezers too; whether it chills or heats your food, we've got your back. That's not all we do, either; you might have a dryer or washer that's not working properly, and you can't go without clean clothes. We'll have the machines fixed up before you could wash anything in a basin yourself.
You might be tired of your old appliances, and you might want to buy some new ones. That's a great thing; new appliances can often save you a lot of money on your energy bill each month, and they tend to be more effective than the stuff from the '70s. Lots of folks don't know how to install these appliances on their own, so they pay the appliance company a hefty installation fee. Call us instead; we'll see if we can get it installed at a price that beats the people you bought the machine from. After all, they're in the business of selling appliances, while we're in the business of installing and maintaining them.
The community-oriented style of Lorette is near and dear to our hearts; the business is called Mike's Quality Appliance Repair, and Mike is the quality behind that repair. When he comes to fix your appliances, he'll take the time to understand exactly what you need, and make sure it's done right. That's the value of community. Reasonable Price
Reasonable prices for high quality service! Satisfaction guaranteed! Quality Repair
Call us now! When your appliance break, its no joke! We will work quickly to get it back to 100% efficiency with warranty! Installation
Just bought a new appliance? Call us now and we can professionally install it for you!
We Repair And Install The Following Appliances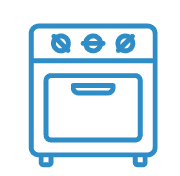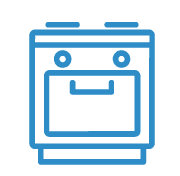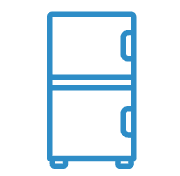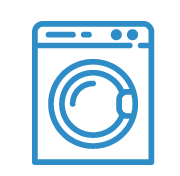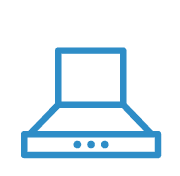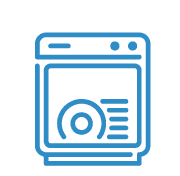 Next Steps? Give us a call
We love talking to new customers and helping Lorette residents with any of their appliance repair needs. Our expert team is on staff and on call 24/7, available for emergencies and same day appointments to get your oven back up and running FAST.
Give us a call today to learn more and to set up a no obligation consult.