 Reasonable Price
Reasonable prices for high quality service! Satisfaction guaranteed! Quality Repair
Call us now! When your appliance break, its no joke! We will work quickly to get it back to 100% efficiency with warranty! Installation
Just bought a new appliance? Call us now and we can professionally install it for you!
We Repair And Install The Following Appliances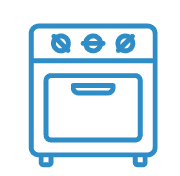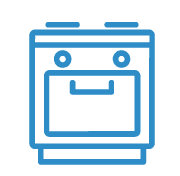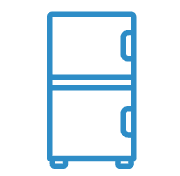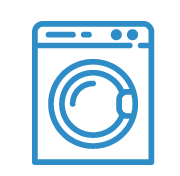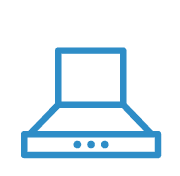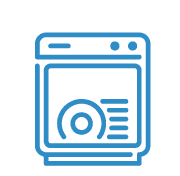 Lets Hear What Our Clients Are Saying
Mike found the problem, pointed out what I was doing wrong, and I felt the charges were fair.  I would certainly recommend him to anyone who asks, as it is so nice to have someone as knowledgeable and agreeable as he was.Thank you for great service.
Cynthia Brick
He came and fixed my dryer but the problem returned a few days later so I called again and he came and fixed it without any problems or extra cost.
Alicia Massey
Great guy, knows what he is doing. Oven was broken for a week and he fixed it in a little over an hour. He was very lovely and as for my experience with other services, charged me properly.
Nick Lynch
A little more pricey than I expected but service was provided the same day I called, he was fast and efficient, defiantly worth the money.
Sheri Miles
Service was excellent, he was very nice and quick, fixed my dishwasher in no time.
Tanya Chambers
Your washing machine is a critical component of your lives. While most of us don't give much thought to our trusty washers, for some Winnipeg residents needing washer repair they wish they had payed attention to the warning signs.
Imagine waking up after a relaxing weekend, you get your coffee, head on into the washroom to do a few loads of clothes for the workweek, only to find your washer needs repair.
OH NO!
But have no fear, Mike's Quality Appliance Repair in Winnipeg can help. Our team is professional, responsive and can often do same-day appointments to make sure we get your washer back to tip top condition in no time flat.
Washer Repair Services we offer to Winnipeg Residents
Big or small, easy or complex, give us a call and we'll take care of the rest! Rhymes aside, our team of Winnipeg washer repair specialists are here to help. We've proudly served residents of Winnipeg and surrounding areas for years, and have knowledge and experience needed to get your appliances running like new before you know it.
Common Washer Repair Issues
Like most Winnipeg residents, washer repair is likely the last thing on your minds. And rightly so. It's not often that these machines up and quit on you. But when they do it can be a real inconvenience.
Below is a quick rundown of the most common washer issues we run into on repair calls…
1. Loud Noise / Screeching
This can be indicative of rattling from a faulty pump motor, worn tub bearings, or a loose or damaged belt.
2. Leaks
Leaks aren't just inconvenience, they can cause water damage, mold and more. Leads can originate from a number of issues including: worn or faulty pumps, hoses, door seals, and faulty inlet valves.
3. Failure to Start
Failure to start is something we run into a lot. This can be the result of: faulty electric, lack of power, blown internal fuses, or broken switches, thermal fuses, timers or door switches.
4. Will not agitate
In the event that your washer runs but won't proper agitate on cycle, it may be the result of broken, worn or faulty cogs, couplers, drive belts or a failed transmission.
5. Will not Spin
If your washer turns on and runs, but simply will not spin, this might be indicative of needing repair to the drive motor coupling, wax motor, or door lock.
6. Fails to Fill with Water
Well, you can't wash without water now can you? If your washer starts but won't fill up with H20 we may want to inspect the hoses, water inlet valve, water level pressure switch, or air drone tube.

Popular Brands We Service
No matter what your make or model, we can handle it. Our technicians are experts at troubleshooting and uncovering problems. We'll work to find you the best solution at the best price.
Here are a few of the most common brands we encounter:
Speed Queen

GE

Whirlpool

Frigidaire

Maytag

Kitchenaid
Amana

Bosch

LG

Roper

Samsung
What's Next?
Whether your washer isn't running right or won't turn on, our team can help. Mike's Quality Appliance Repair we know appliance failure can be a frustrating experience.  Our caring, dedicated and highly trained professionals are available 24/7 and offer same day appointments.
Give us a call today and we'll be there to help before you know it.