Niverville
The town of Niverville has a storied history. Originally established as a railway station by a tycoon named Joseph Whitehead in 1874, the region has undergone many changes since it's original design. Later in the 1800s, a man named William Hespeler began recruiting Mennonites from the Russian Empire to come and settle the lands in and around Niverville. For quite some time, the town was named after Hespeler, but eventually took its name from the railway station Whitehead had built there. The station was named after an explorer, Joseph-Claude Boucher de Niverville.
The area's history is tightly tied to the grain economy. The Mennonites who settled there often had experience farming very similar lands for grain, and their skills were put to good use. The first grain elevator in Western Canada was built here, and grain elevators remain in the area. As time went on, English settlers began to settle in the area as well. Hespeler bought large sections of farming land in order to establish a commercial and trading hub, and from this hub the town was born. Today, folks might be less likely to immigrate to Niverville because of the fertile land; rather, people who want to avoid the hustle and bustle of city life in Winnipeg while still having it's conveniences nearby will find the city an excellent place to live. This is so true, in fact, that between the years of 2006 and 2011, the town experienced an explosion in population of almost 44%.
At Mike's Quality Appliance Repair, we have a great respect for the history of Manitoba; after all, we deal with so many different types of appliance from so many different eras, we could probably give history lessons on ancient refrigerators! More than that, though, we understand that the people who live in Niverville live there because it brings them a sense of community, and a sense of pride. We understand that you live there because you want the conveniences of the city without all of the detriments. That's why we offer emergency and same-day appliance repair in Niverville; we'll come from the city to you, and we'll give you the highest level of care.
That's true for almost any appliance you might have! We don't care what era it's from; our expertise will allow us to fix it, and the cost will be right. We can repair your food oriented appliances, no doubt: refrigerators and freezers, ovens and stoves. That can be really important when you have a big feast coming up, or you don't want the food in your fridge to spoil. We also offer repairs for washers and dryers, which is especially important this time of season; if you were to hang your clothes outside to dry in the winter, you'd end up with icicles for shirts!
People in Niverville value community, and so do we. You'll understand what we mean when you meet Mike; he'll take the time to understand exactly what you need, and then take the time to make sure the job is done right; the first time. Niverville might have changed from a railway town to a grain town to a boom town, and appliances might have changed from ice boxes to smart freezers, but one thing hasn't change: the value of good, personalized service. Reasonable Price
Reasonable prices for high quality service! Satisfaction guaranteed! Quality Repair
Call us now! When your appliance break, its no joke! We will work quickly to get it back to 100% efficiency with warranty! Installation
Just bought a new appliance? Call us now and we can professionally install it for you!
We Repair And Install The Following Appliances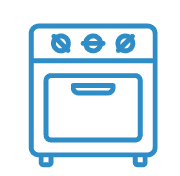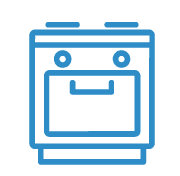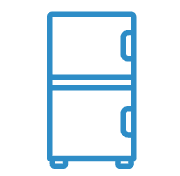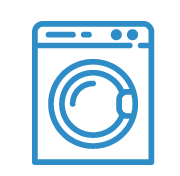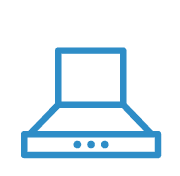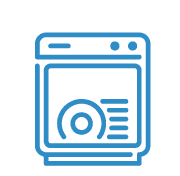 Next Steps? Give us a call
We love talking to new customers and helping Niverville residents with any of their appliance repair needs. Our expert team is on staff and on call 24/7, available for emergencies and same day appointments to get your oven back up and running FAST.
Give us a call today to learn more and to set up a no obligation consult.