 Reasonable Price
Reasonable prices for high quality service! Satisfaction guaranteed! Quality Repair
Call us now! When your appliance break, its no joke! We will work quickly to get it back to 100% efficiency with warranty! Installation
Just bought a new appliance? Call us now and we can professionally install it for you!
We Repair And Install The Following Appliances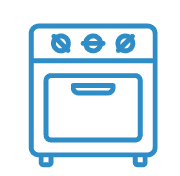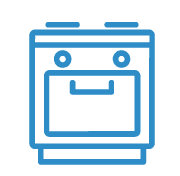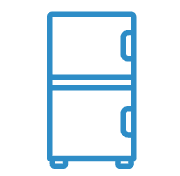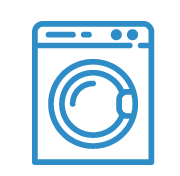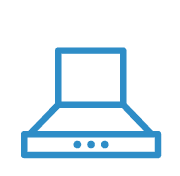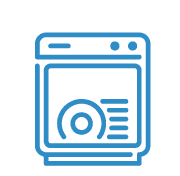 Lets Hear What Our Clients Are Saying
Mike found the problem, pointed out what I was doing wrong, and I felt the charges were fair.  I would certainly recommend him to anyone who asks, as it is so nice to have someone as knowledgeable and agreeable as he was.Thank you for great service.
Cynthia Brick
He came and fixed my dryer but the problem returned a few days later so I called again and he came and fixed it without any problems or extra cost.
Alicia Massey
Great guy, knows what he is doing. Oven was broken for a week and he fixed it in a little over an hour. He was very lovely and as for my experience with other services, charged me properly.
Nick Lynch
A little more pricey than I expected but service was provided the same day I called, he was fast and efficient, defiantly worth the money.
Sheri Miles
Service was excellent, he was very nice and quick, fixed my dishwasher in no time.
Tanya Chambers
Fridge breakdowns can cost more than money
The refrigerator is arguably one of the most important appliances in your Winnipeg residence. It keeps your precious (and expensive) groceries fresh and preserved for use. And when it breaks down, it's not just the cost of repair that you face, but also the potential for spoiled goods and a messy, melted mess of a cleanup.
Not to mention the stress of having to deal with repairing the unit added to your already lengthy to-do list. We get it. There are never enough hours in the day nor money in the bank account.
Here at Mike's Quality Appliance Repair, we understand the frustration. We've been there and we get it. Living without a fridge is quite literally unthinkable in today's age. Especially if you have a family to feed. That's why we offer same day appointments for fridge repair in Winnipeg and surrounding areas.
We work fast, efficiently and professionally to help you get your fridge running like new again in no time flat.
Fridge Repair and Maintenance 
Your fridge puts up with a lot. Taking abuse day in and day out, performing without hesitation, keeping your food items cold or frozen. But even the most trusty unit can break down.
Common Reasons Your Fridge May Need Repair
1. Compressor Failure or Breakdown
A little known fact is that fridges are designed to hold an optimal capacity of goods (see your user manual for specifics). When you overload the unit or jam pack it with food, this puts extra stress on the compressor motor, causing it to work harder, and over time resulting in failure or reduced performance.
2. Frayed Cabling or Electrical Issues
A common issue we run into on site involves frayed, damaged or exposed wires. This can be caused by rodents chewing on wires, blunt force trauma to wires (such as being jammed against a wall or under the weight of the fridge). Other electrical issues may include dials, switches and burnt out fuses. Luckily these are often easy fixes.
3. Old Age / Overuse
Like anything in life, not even your fridge will last forever. If you've had it for a number of years and/or if it has been used "hard" it may be a situation where performance decline is simply a result of old age.
4. Failed Seals / Latches
A common and easy fix as to why your fridge might be acting up are latches or seals that are worn or not forming a tight bond between the door and main unit. This is a simple fix that our technicians can repair on site.
5. Leaks / Refrigerant
On occasion leaks or faulty refrigerant lines can result in failure to adequately cool your items. Our professional technicians will be able to test and determine if you need a "recharge" of coolant or if the lines can be repaired.
6. Broken Thermostat
In some cases your fridge might be working just fine, but the issue is with the thermostat not properly setting or determining the actual temperature within the fridge. This may occur because the sensor tube is not detecting the temperature inside the cabinet.
Types of Fridges we Repair in Winnipeg
Our team of qualified technicians have combined decades of experience in Winnipeg fridge repair of all makes, models and types. We provide a comprehensive range of services to address both common and complicated issues with ease.
Below are a few examples of common fridge types we service:
French Door refrigerators
Top freezer units
Side by side / duel refrigerators
Compact / apartment size fridges
Freezer-less refrigerators
Built-in or counter-depth fridges
Bottom shelf freezer refrigerators
Regardless of the type of fridge your Winnipeg home has, our team can help. From basic part repair to complicated diagnostics and repair, we can get your fridge up and running again in no time flat!
Typical Parts Needing Replacement
Some common parts we carry in stock that often need replacement include:
Valves

Switches

Solenoids

Thermostats

Defrost heaters

Temperature controls

Condensers and compressors

Fans / Evaporators

Replacement bulbs

Water filters

And more…
When it comes to fridges, our Winnipeg team is familiar with a wide range of brands. Below is a short list of fridge brands we are accustomed to working with.
• KitchenAid

• LG Electronics

• Magic Chef

• Maytag

• Roper

• Amana

• Bosch

• Broan-Nu Tone LLC

• Dacor

• Jenn-Air

• Kenmore

• Sub-Zero Freezer

• Broan

• Broan

• Bryant

• Carrier

• Coleman

• Honeywell

• Lennox International

• RUUD

• Rheem

• Admiral

• Electrolux

• Fisher & Paykel Appliances

• Five Star

• Frigidaire

• GE Consumer & Industrial

• GE Monogram

• Gibson

• Hotpoint

• Tappan

• Thermador

• Viking

• Whirlpool Corporation

• Amana

• American Standard

• Arcoaire

• Frigidaire

• Goodman

• Honeywell

• Rinnai

• Trane

• York

• Sears

• Speed Queen
Next Steps
Not sure where to turn? Give our local Winnipeg office a call today. Our team is ready and willing to help, offering same day appointments in most cases to help your household get back to normal as fast as possible.