 Reasonable Price
Reasonable prices for high quality service! Satisfaction guaranteed! Quality Repair
Call us now! When your appliance break, its no joke! We will work quickly to get it back to 100% efficiency with warranty! Installation
Just bought a new appliance? Call us now and we can professionally install it for you!
We Repair And Install The Following Appliances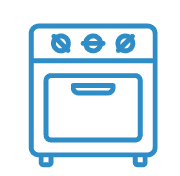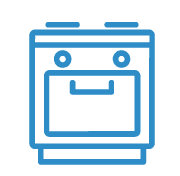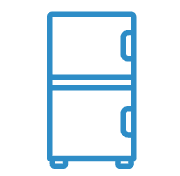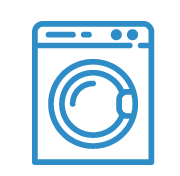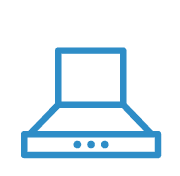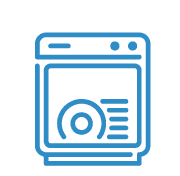 Lets Hear What Our Clients Are Saying
Mike found the problem, pointed out what I was doing wrong, and I felt the charges were fair.  I would certainly recommend him to anyone who asks, as it is so nice to have someone as knowledgeable and agreeable as he was.Thank you for great service.
Cynthia Brick
He came and fixed my dryer but the problem returned a few days later so I called again and he came and fixed it without any problems or extra cost.
Alicia Massey
Great guy, knows what he is doing. Oven was broken for a week and he fixed it in a little over an hour. He was very lovely and as for my experience with other services, charged me properly.
Nick Lynch
A little more pricey than I expected but service was provided the same day I called, he was fast and efficient, defiantly worth the money.
Sheri Miles
Service was excellent, he was very nice and quick, fixed my dishwasher in no time.
Tanya Chambers
The oven is the heart of any kitchen. From brownies, to cookies, to casseroles and everything in-between, your oven is a must have not only for baking, but to feed your family.
Nothing is more frustrating than attempting to bake up a meal only to find out your oven has gone up and quit on you. We get it. We've been there, and we've been helping repair ovens for residents of Winnipeg for years.
Our priority is service, professionalism, and quality of work. The most important thing is getting your oven back up and running like new again as quickly as possible. Our highly trained team of technicians is available 24/7, day or night and can schedule same day appointments to make sure you don't have to wait long.
Leave it to the Professionals
Ovens, like many appliances today are much more advanced than they used to be. With digital sensors, motherboards and even internet connectivity, Winnipeg oven repair can be a tricky endeavor. Not to mention any electric or gas appliance can be dangerous for an untrained individual to work on.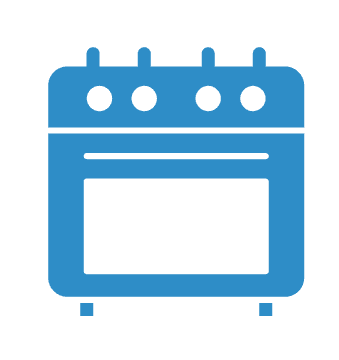 With that being said, we always recommend you hire a trained, licensed and insured professional like Mike's Quality Appliance Repair to get the job done right. We proudly serve the Winnipeg community and surrounding cities and would love nothing more than to help you get your home back in working order.
When it's Time to Give us a Call
If you notice any of the following it's time to call a pro. A damaged or malfunctioning oven can pose a fire or electrical hazard and shouldn't be ignored.
1. Abnormal Heating
This can be either running too hot, uneven heat, or issues with heat fluctuations. You may also notice that the dials or temperature controls are not functioning properly.
2. Burning or Gas Odor
Both of these can be SERIOUS health hazards and you should call a professional immediately. If you smell gas, also immediately shut off or call the gas company to shut off your gas until the issue is resolved. Failure to do so could result in fire or explosion.
3. Failure to turn on or off
A common problem we see is an oven that won't turn on or off. This can be due to any number of factors including but not limited to faulty switches, safety sensors, burned out fuses, or broken or malfunctioning dials or knobs.
4. Igniter "glows" but will not light
With gas ovens you may notice that the igniter glows but does not fire up. This may be caused by a safety sensor, surface igniter failure, temperature sensor or other faulty electrical component.
5. Will Not Program Correctly / Timer Issues
This problem is most likely due to issues with the main motherboard or circuitry.
Common Oven Repairs we Handle
From complex troubleshooting to simple repairs, we handle it all. Below are some of the most common oven repairs we handle for Winnipeg residents.
Repair, Replacement or Professional Installation of:
Chef Ovens and Ranges
Cooking Systems
Booster Heater
Oven Hood
Oven Range
Ventilation Ducts, Pipes and Systems
Warming / Heating Drawers
Wall Stoves and Ovens
Cooktops
Steamers
Deep Fryers
Common Oven Brands we Repair in Winnipeg
No matter the brand, make or model, our technicians can handle it. We've worked on a broad range of appliances from the antique to the modern. Below is a short list of a few common brands we service:
GE
Whirlpool
Viking
Kitchenaid
Frigidaire
Maytag
Amana
Speed Queen
Electrolux
Bosch
Samsung
LG
Roper
Amana
Westinghouse
Jenn Air
Next Steps? Give us a call
We love talking to new customers and helping local Winnipeg residents with any of their appliance repair needs. Our expert team is on staff and on call 24/7, available for emergencies and same day appointments to get your oven back up and running FAST.
Give us a call today to learn more and to set up a no obligation consult.