West St. Paul
St. Paul was once a single municipal district to the north of Winnipeg, divided in two by the Red River. This proved cumbersome over time; after all, rivers make the transportation of services and commodities through a district a bit of a challenge. There were no bridges from one side to the other, so in the early 1900s, St. Paul was divided into two RMs; East St. Paul and West St. Paul. The two largest communities in West St. Paul are Middlechurch and Rivercrest. One of the oldest buildings in the area is the St. Paul's Anglican Church, which was originally built in 1825; it had to be rebuilt twice due to flooding, a pernicious problem for areas built in valleys along rivers.
The area of Middlechurch was so named because the St. Paul's Anglican Church was situated between the St. John's Cathedral, the upper church, and St.-Andrews-on-the-Red, the lower church.  Having been around so long, the area's municipal hall is a designated historic site. Today, residents of West St. Paul enjoy its rural atmosphere, scenic views, curling club, yacht club and parks. There's a lot to like about the area; it has the sense of community and open spaces you'd expect of a rural community, but it's proximity to Winnipeg means it's much easier to get services and amenities you'd expect from an urban environment; the best of both worlds.
At Mike's Quality Appliance Repair, we appreciate wanting to get the best of both worlds. That's why we offer same day and emergency appliance repair and installation to the residents of West St. Paul. There's a lot of reasons you might need immediate appliance repair. Your business might rely on having frozen goods or ovens available. You might be throwing a party when your stovetop short circuits. No matter what the occasion, we'll be there to fix the problem. We do installations too, so if you decide your old appliance isn't fitting the bill, we can help you install the new one. That can be a lot of savings, because you might see higher charges from the big box stores; they're in the retail business, while we're in the installation and repair business.
You might wonder why we're so interested in the history of West St. Paul; in part, that's because we're a Winnipeg company, invested in the history of Manitoba and its people. We also deal with history every day, because we fix appliances from all eras. You might have a stove so old you'll wonder if it was around when St. Paul's Church was built; we'll find a way to fix it right up. You might have a new fridge that's too smart for its own good; we'll get it connected and working, and help with installation too. Washer and dryer giving you the spin cycle? We'll get them fixed up so your clothes look perfect. Whatever your appliance needs, Mike has your back.
We also appreciate the reasons why you live in West St. Paul's; we know the sense of community in the area is important. We want to be a part of that community, and that's why Mike will take the time to get to know you and your needs. He'll fix your appliances right, and at the right cost; that's the power of connection. Reasonable Price
Reasonable prices for high quality service! Satisfaction guaranteed! Quality Repair
Call us now! When your appliance break, its no joke! We will work quickly to get it back to 100% efficiency with warranty! Installation
Just bought a new appliance? Call us now and we can professionally install it for you!
We Repair And Install The Following Appliances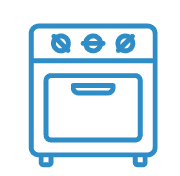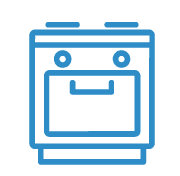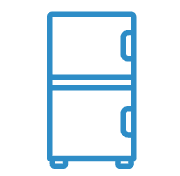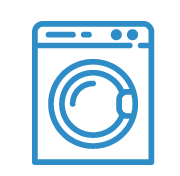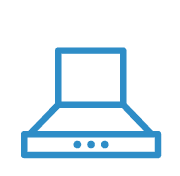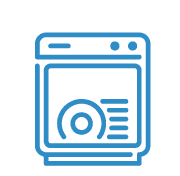 Next Steps? Give us a call
We love talking to new customers and helping West St Paul residents with any of their appliance repair needs. Our expert team is on staff and on call 24/7, available for emergencies and same day appointments to get your oven back up and running FAST.
Give us a call today to learn more and to set up a no obligation consult.