La Salle
La Salle has been around for a long time. Like most communities on the outskirts of Winnipeg, part of the reason La Salle was built was because the railway was passing through the area; this was at a time prior to the Panama Canal, and rails were seen as the best of way of moving goods from place to place across North America. The Catholic Church was a big player in the town's history; a seminary was built here in the 1800s. By the late 1800s, the town had a school district, and in 1902, a grain elevator was built. The area was built up in large part by farmers, who soon found that rainstorms and tilled land made for sticky muck in the Prairies. When we look for what's sticking in the machinery of your washer, we hope it's not gumbo!
Today, La Salle is a thriving community. The residents here appreciate the good things in life; golfing and curling, hockey and soccer. They appreciate being able to live in a place where you can get to know your neighbors, while still being close enough to the city to enjoy urban conveniences. At Mike's Quality Appliance Repair, we appreciate that need; the need to stay connect to other people, away from the chaos of the city, while still having the city's benefits at your fingertips.
That's why we offer same-day and emergency 24/7 repair to La Salle. There are all kinds of appliance emergencies you need to get fixed right away; you might have a stove that's acting up when you have a big supper to prepare, and you might have a fridge that's on the fritz filled with perishable goods. Mike will make his way down to your part of town and make sure everything is fixed properly.
We can fix a whole variety of appliances, from all kinds of different eras. A lot of folks will keep appliances from the 70s and 80s, because new appliances can be expensive to get. That's okay by us; if it heats things or cools them down, chances are we can fix it. For those who've decided to get new devices, even smart devices, Mike has your back; he can come in and install your new appliances, and that might save you money compared to what you would pay through the manufacturer or whoever you're buying from.
We don't just fix your kitchen appliances, either. This isn't the 1800s, and the washing machine might be one of the most important modern inventions; think about how much time your saving by having the machine wash your clothes for you, instead of washing by hand! Don't go out and buy a basin in despair; call Mike, and we'll get that washer fixed. When it's -40 out, there's no way you're going to want to hang your clothes out to dry, even if you do love a winter look; call us up and we'll get the dryer working again.
At Mike's, we care deeply about service, and that's why the history of La Salle matters to us. We know you might have roots in the town, or you might enjoy the idyllic life you've created there, and we want to be a part of your community; call us up, and we'll treat you like family. Reasonable Price
Reasonable prices for high quality service! Satisfaction guaranteed! Quality Repair
Call us now! When your appliance break, its no joke! We will work quickly to get it back to 100% efficiency with warranty! Installation
Just bought a new appliance? Call us now and we can professionally install it for you!
We Repair And Install The Following Appliances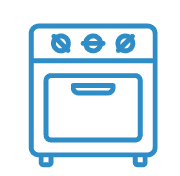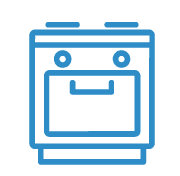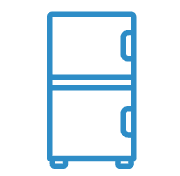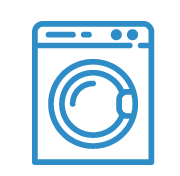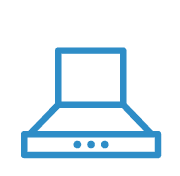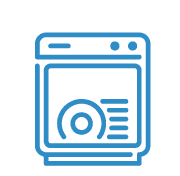 Next Steps? Give us a call
We love talking to new customers and helping La Salle residents with any of their appliance repair needs. Our expert team is on staff and on call 24/7, available for emergencies and same day appointments to get your oven back up and running FAST.
Give us a call today to learn more and to set up a no obligation consult.