 Reasonable Price
Reasonable prices for high quality service! Satisfaction guaranteed! Quality Repair
Call us now! When your appliance break, its no joke! We will work quickly to get it back to 100% efficiency with warranty! Installation
Just bought a new appliance? Call us now and we can professionally install it for you!
We Repair And Install The Following Appliances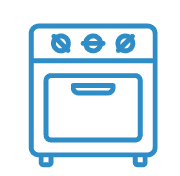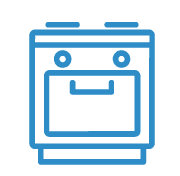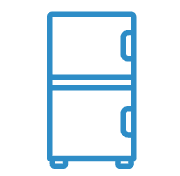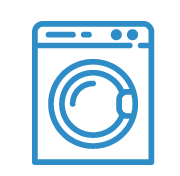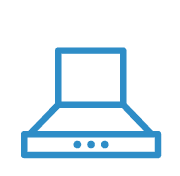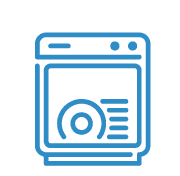 Lets Hear What Our Clients Are Saying
Mike found the problem, pointed out what I was doing wrong, and I felt the charges were fair.  I would certainly recommend him to anyone who asks, as it is so nice to have someone as knowledgeable and agreeable as he was.Thank you for great service.
Cynthia Brick
He came and fixed my dryer but the problem returned a few days later so I called again and he came and fixed it without any problems or extra cost.
Alicia Massey
Great guy, knows what he is doing. Oven was broken for a week and he fixed it in a little over an hour. He was very lovely and as for my experience with other services, charged me properly.
Nick Lynch
A little more pricey than I expected but service was provided the same day I called, he was fast and efficient, defiantly worth the money.
Sheri Miles
Service was excellent, he was very nice and quick, fixed my dishwasher in no time.
Tanya Chambers
Nothing "burns" us more than a stove that fails to work right when it's needed the most…Dinner time. Unfortunately, it seems like we run into that a lot in Winnipeg.
When it comes to running your kitchen, the stove ranks right up there with your oven and ranges as the operational hub from which all meals are prepared. Without it, cooking and preparing meals can be a downright drag.
Stoves that need repair are not only inconvenient, they can put a real strain on the daily running of your Winnipeg household. Yet despite this frustrating experience, there is help literally just around the corner.
Locally owned and operated, Mike's Quality Appliance Repair has been proudly repairing stoves for residents of Winnipeg and surrounding areas for years. Having a stove in need of repair can be a hassle, but it doesn't have to ruin your week. We offer same day repair visits to make sure your stove gets fixed fast!
Common Reasons your Stove Might Need Repair
1. Burners Fail to Heat Up
This is indicative of a few possible causes: burner element has literally burned out or a switch or electrical issue.
2. Burner Too Hot or Not Hot Enough
In most cases this is due to a bad switch that can be replaced same day.
3. Indicator Light won't go Off
Usually a simple fix, this is often caused by a failed switch or short in a wire.
4. Issues with the Oven Door Staying Closed or Not Opening
Oven doors take a lot of abuse, from heat to being opened and slammed routinely. Common problems include: broken or defective latches, misaligned hinges and worn seals.
5. Self-Cleaning isn't doing its Job
Often the cause of a damaged or faulty self-clean latch switch or function selector, our team can get to the bottom of this problem in no time flat.
6. Baking or Broiling Not Working Correctly
Depending on the circumstance this may be caused by a faulty igniter valve or bake valve. Rest assured our team will figure it out fast.

The above is simple a "short list" of common problems. At Mike's Quality Appliance Repair we've seen it all. Our technicians are highly trained to identify and troubleshoot problems, helping you to find the fastest and most cost effective solution to your issue fast.
Common Stove Parts Needing Repair or Replacement
We can repair, maintain and replace almost any store part. However, when you've worked on as many stoves as we have you learn to come prepared with most of the "common" items needed.
Here is a quick run-down of the most common parts needing repair:
Gaskets

Thermostats

Heating elements

Temperature sensors

Igniters

Valves

Relays

Burners

Switches

Electrodes

Control boards

Dials

Seals

Thermocouples
Popular Stove Brands we Repair in Winnipeg
Our professional Winnipeg stove repair team is trained to work on any make and model, so if you don't see yours listed below don't worry. Give us a call today and we'll be out to take a look.
GE

Whirlpool

Kitchenaid

Frigidaire

Maytag

Amana
Speed Queen

Bosch

Samsung

LG

Roper

and many more
Stove Repair have you Feeling "burned" out?
Don't be. We know how frustrating it can be when our appliances stop working. That's why we offer same day appointments to help Winnipeg residents just like you get their appliances working like new again as quickly as possible.
Give us a call today to learn more and to set up a no obligation consult.